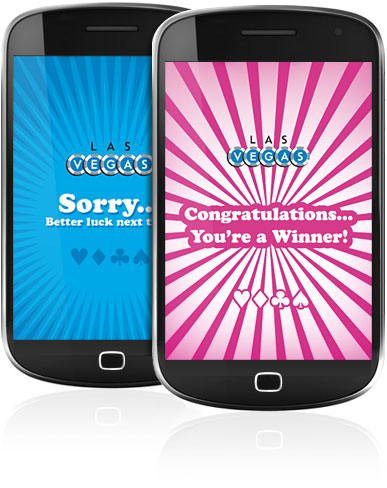 Lotto Contest
This code allows you to create an easy and interactive mobile contest or giveaway experience. Specify the Winning Limit, Total Winners, Scans to Win and Frequency of winning.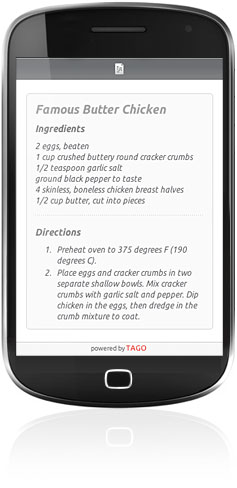 Text Note
The user will see a text message, which can be saved and viewed at any given time. This message could be used to offer additional information on product, service, event, place, or provide "to go" guidance and more.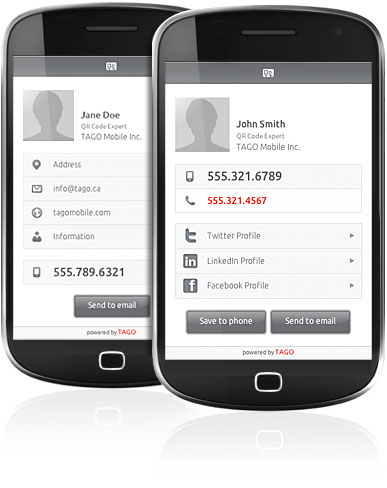 Contact Information
This barcode acts as your virtual business card, it can contain your standard contact info, such as name, phone, address, email and other. Whoever scans this code can automatically save this information to their phone's address book.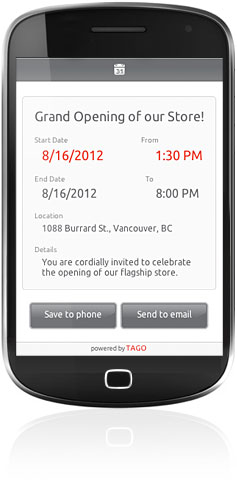 Calendar Event
Users can save an important date or event details to their phone's calendar. This code can be placed on event posters, promotional ads, or newspapers.
Phone Number
Predefined phone number will be entered to the phone once the user scans this code. They will be able to add this number as a new contact or make a call right away.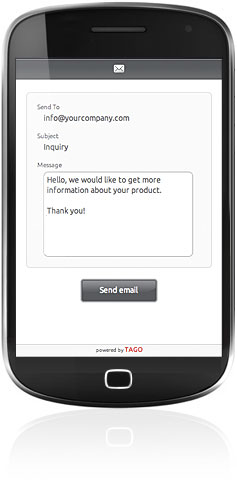 Email Message
Send email message to predefined email address. Could be used to provide convenient way to send a message to customer support, grab customers feedback, enquire information on product or service.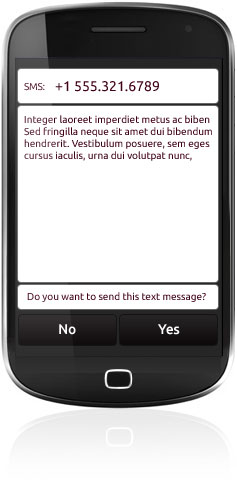 SMS Message
After the code is scanned an SMS message page with predefined number will be opened. This code could be used together with SMS campaign or to collect phone numbers of potential leads.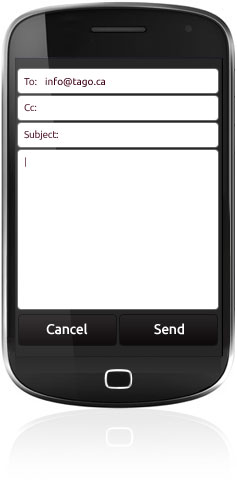 Email Address
Predefined email address will be entered to the phone once the user scans this code. They will be able to save it or send out an email on the go.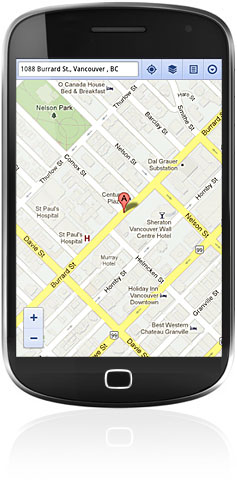 Map Location
Show address using Google Map, provide your store location or visual directions to customers. Could be used on "Contact Us" section of your website, event announcement, flyers and more.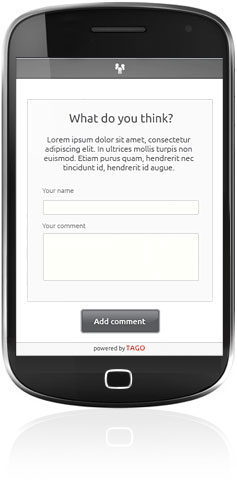 Survey / Feedback
Users can submit short review of your service or product and it will be emailed to you. Examples of usage: barcode with label saying "Send Us Feedback" on any product or service, in a coffee shop, hotel or restaurant.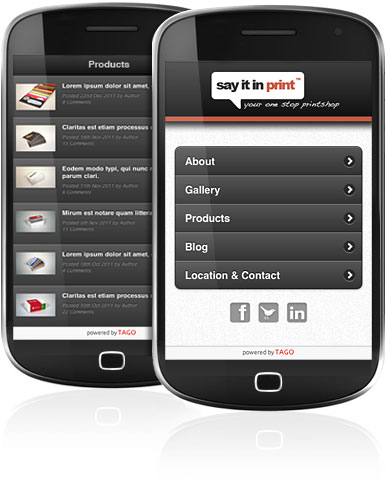 Weblink URL
Connect this code to any website, preferably one optimized for a mobile device for the best user experience. Once the code is scanned it will direct the user to a predefined URL.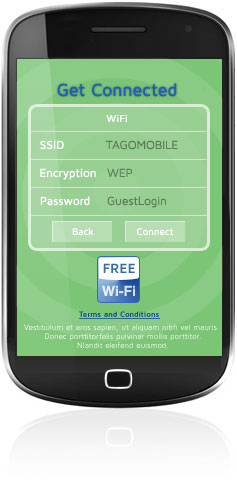 WiFi Connection
Allow clients to connect to your free WiFi network automatically, without the need to manually enter connection settings. Could be used in restaurants, cafes, hotels or a place of business to provide people a quick and easy access.
Not all devices are supported.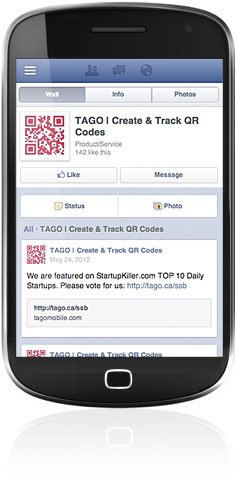 Facebook
Point the user to your Facebook fan page that is specifically optimized for a mobile device. Once scanned, user will be able to "Like" your page, see last few wall posts and navigate to your landing page.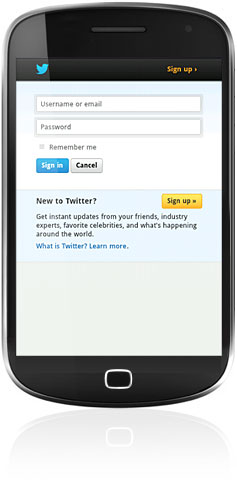 Twitter Message
Create a code with predefined Twitter message. Once scanned, user will be asked to share the message via their account. Could be used to share user location or event they are at, tweet about discount at particular place or to send message to someone, when using "@" sign.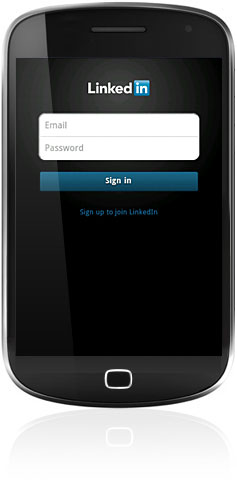 LinkedIn Profile
Share your LinkedIn profile via QR code and provide people an easy way to connect with you. Place it on your business card, resume or portfolio.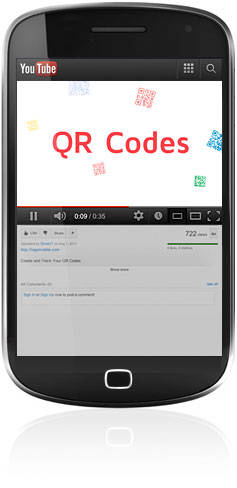 YouTube Video
Link the code to a video on YouTube, once the code is scanned a predefined YouTube video will be played in a optimized mobile view. Point it to "how to" videos, presentations, advertisements or news stories.
PayPal
Easy and simple way of payment, allows to accept PayPal payment or donation via phone. Could be used on brochures to pay and order advertised product right away, or give donation to a good cause.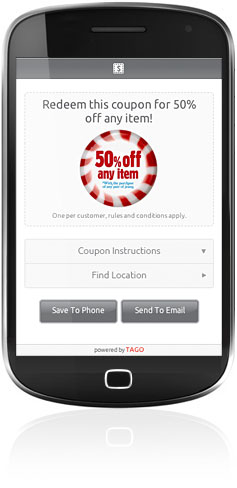 Coupon Barcode
Offer a discount when a user scans the QR Code. To redeem the coupon user can show the coupon on their phone's screen or provide unique coupon code number.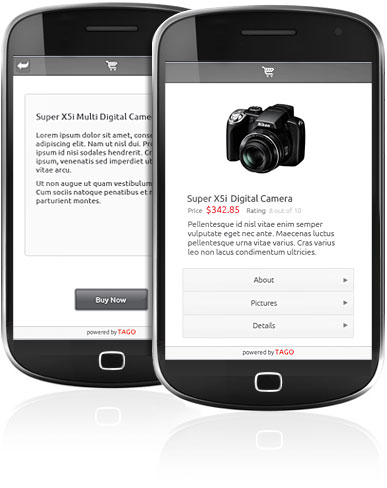 Product / Buy
Create mobile optimized web page to sell or promote a product. Once scanned, user will be able to see product description, images, review and make a purchase.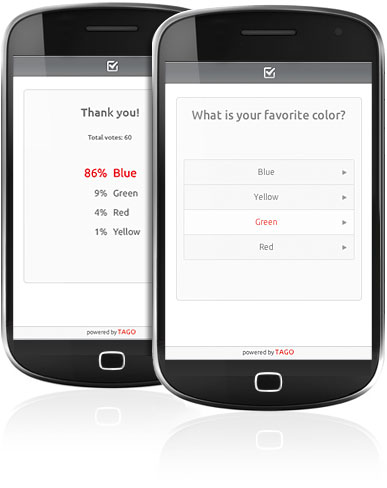 Voting Barcode
Conduct a client satisfaction survey, ask to vote on proposition, see the opposition. Good way to see what your customers are thinking.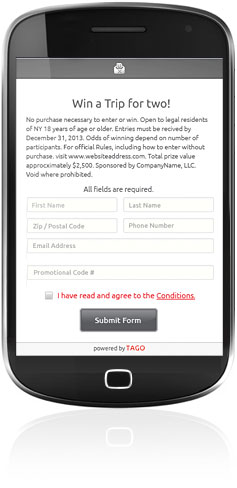 Entry Form
Engage users to enter a sweepstakes and opt-in their contact info voluntarily. Choose from predefined fields to collect user's name, email, phone number, address, and so on. Fields of Entry Form are fully customizable.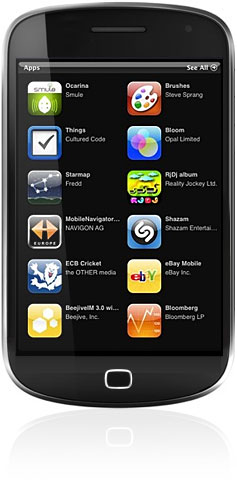 Barcode OS
Once the code is scanned it will detect which device has been used to scan the code and it will point the user to that operating system's specific site. Example, link your QR Code to multiple app stores at once.